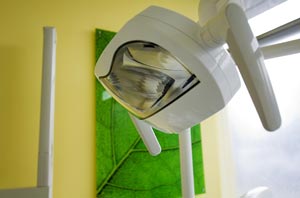 We offer a comprehensive range of dental services to both adult patients and children.

There is no minimum age and we are very happy to see even the youngest patients with their parents – not only for dental treatment but also specialist consultations. Do not wait until your child has a toothache or a dental emergency. You may also book an appointment to check if the child's teeth grow properly, to obtain dental care advice or relieve teething pain. Each small patient will get to know our Jerry the Dragon: more...

Older children are also welcome at Vital-Dent.pl. Our practice is the right place to call for all those who want to have a healthy and bright smile. Due to their professional, encouraging and positive attitude, our dentists understand the needs of pre-school and early-school-aged children. Are there prizes to be won? Contests? Diplomas? Gadgets? Naturally! All these things wait for the youngest patients at Vital-Dent.pl. Would you like to play a game? Have a go! Play with Jerry! more...

Teenagers are already mature patients. We respect their views. What we offer to them is a new pretty smile. Healthy straight teeth add to an attractive appearance and are important for every teenager's well-being. Join us on Facebook at: more...

At about 30 years old patients usually start paying greater attention to their health and appearance. This is a good time to have your gums and periodontium checked.

At about 40 years old, patients tend to seek a new quality in their physical appearance, career and private life. They want to look younger, be happy and boost their confidence. If you belong to this group, visit us to get to know new aesthetic and therapeutic solutions delivered by implantology, veneers or teeth whitening treatment. This age group also comprise a growing number of orthodontic patients.

Seniors want to stay fit, both mentally and physically. This group benefits the most from the achievements of prosthetic dentistry and implantoprosthetics. Regardless of whether you are 50 or 75 years old, you can smile at the world with confidence. Remember that good quality of chewing improves the overall quality of life.

Professional treatment? Comprehensive therapy involving bone reconstructions, dental implants or crowns? Nearly anything is possible in contemporary dentistry. There is no age limit to benefit from new technologies.